iPhone X pre-order time, date and an all-around helpful guide
Post Courtesy : Techradar
iPhone X pre-orders begin in under 24 hours, and Apple's phone is going to be extremely limited, so much so that you may not get one until 2018.
Of course, you could follow our pre-order advice and dramatically increase your chances of buying the new iPhone. It's the exact formula we'll use to buy one.
So, what's it take to successfully find the iPhone X in stock? Knowing the date, time and hitting the refresh button on the right app. We'll explain.
Need more iPhone X pre-order advice? Follow and tweet at us and we'll direct you to the right deal with some secret tips.
1. Order it through the iPad (or iPhone) app
This is our favorite tip because every year it separates the new iPhone owners from the ones angrily still clutching their old phone. Every year.
Downloading the Apple Store app (different from the App Store) will be the best way to score the iPhone X. We'll be using an iPad Pro running iOS 11.
Why is this important? While the Apple Store website and app go down the night before pre-orders begin, the app always comes back up online first.
2. Know the time and date
Okay, now that our favorite iPhone X tip is out of the way, let's get to the equally important basics: the date and time of the pre-orders.
In the UAE, pre-orders begin at 11:01 am which is a reasonable time. For people in Saudi, Kuwait or Bahrain, this would mean 10:01 am local time.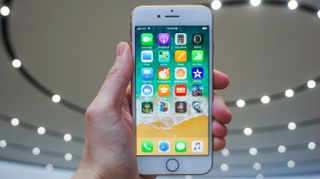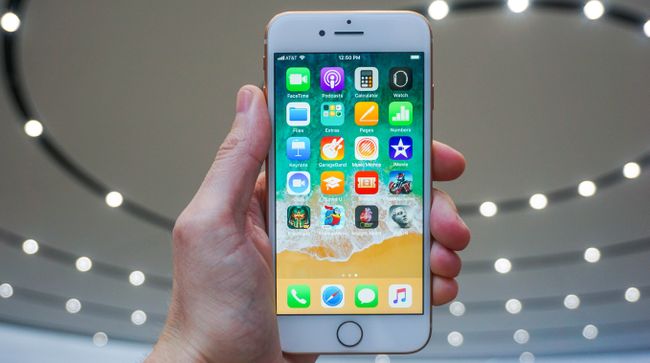 3. Pretend to buy the iPhone 8
Practice. Practice. Practice. If you don't have your information pre-loaded onto the Apple Store, you're not getting an iPhone X. Plain and simple.
The easiest way to make sure all of your credentials, including your address and credit card information, are up-to-date is to almost buy an iPhone 8. Set up Apple Pay, know your account password, etc.
4. Don't assume you can buy iPhone X next month, or in 2017
We've spoken to so many people who've said, "I'm going to hold off on buying the iPhone X for now," acting like they'll get it in time for Christmas. Nope. Just nope.
If you don't pre-order Apple's new phone on day one and minute one, there's a very good chance you won't be able to buy it until 2018.
iPhone X will be out of stock, according to analysts who estimate that there's about two to three million to go around at launch. Apple usually has 10 million units on hand and sells out of those. Now imagine a third of the usual inventory.
5. Backup plan: Wait in line at the Apple Store
Importance: Precautionary
Your best shot at an iPhone X and getting it as early as possible is to pre-order the phone and reserve an in-store time to pick one up in person.
Here's a surprise: Apple will also be selling the iPhone X to walk-in customers starting 8AM on the 3rd of November.
There are three Apple stores in the UAE and we have confirmation from Apple that they will open at 8AM on November 3. These stores are located in Yas Mall in Abu Dhabi, and, Mall of the Emirates and Dubai Mall in Dubai.
You are encouraged to arrive early. Early as in, like now.
6. Refresh early and often
Importance: Precautionary
There's a eureka moment between the Apple Store being down and coming back online. It usually doesn't happen at the exact pre-order time.
Don't freak out. Instead, keep refreshing either your browser, or our suggested device, the iPad Pro running the Apple Store app. We'll actually be using both.
The proper way to refresh on the iPad is to close the app (double click the home button), flick the app window upward to close, and open the app back up again.
7. Know your order configuration ahead of time
Importance: Precautionary
Know in advance the exact configuration of your ideal iPhone X. It'll save you an extra few seconds, which could make or break your chance of getting it on the first day.
Storage size: 64GB of 256GB? We suggest the latter.
iPhone X colors: Black or Silver?
8. Warn your credit card company
Importance: Precautionary
Your credit card company doesn't take kindly to sudden AED 4,000 purchases on a Friday morning.
Forewarn your credit card company of a big impending purchase, or at least have your email/SMS open in case they block it. You can usually sign off, saying the purchase was valid and order again.
You don't have to do this step, but it's better to be safe than sorry (and without an iPhone X on day one).
9. Consider the Upgrade Program
The iPhone Upgrade Program was launched by some of the retailers in the UAE a couple of years back.
It might be worth checking with the place you bought the iPhone from to find out if you're eligible for an upgrade.
10. Check with your nearby du or Etisalat store
Besides Apple, the iPhone X will be available through local carriers. In the UAE, that means du and Etisalat.
There is a small possibility that your telco might have some stock of the iPhone X on November 3rd. We encourage you to visit your neighborhood telco store and find out in advance if they'll stock any units.
Pro Tip: A tray of Baklava is recommended to get such information out of anyone.